Look At Her Glo
(CD O Cody x Leo Night Glo)
Click here for full pedigree and show record.
2003 Bay Mare
2008 AQHA World Champion Junior Heading
2008 AQHA Open All-Around Winner
NRCHA Money Earner
"Betty's" run at the 2011 AQHA World Show in the Senior Working Cow Horse
Bobby Lewis and Look At Her Glo AQHA World Show Champions!!
As if roping isn't exciting enough, add a tie-breaking rope-off for the world championship between AQHA Professional Horsemen J.D. Yates of Pueblo, Colorado, and Bobby Lewis of Overbrook, Oklahoma, into the mix. Both ropers scored 227.5 in the first go of junior heading. It came down to one throw, one dally and one final score that decided who would be the 2008 world champion. In his own words, Bobby was lucky enough to come out on top.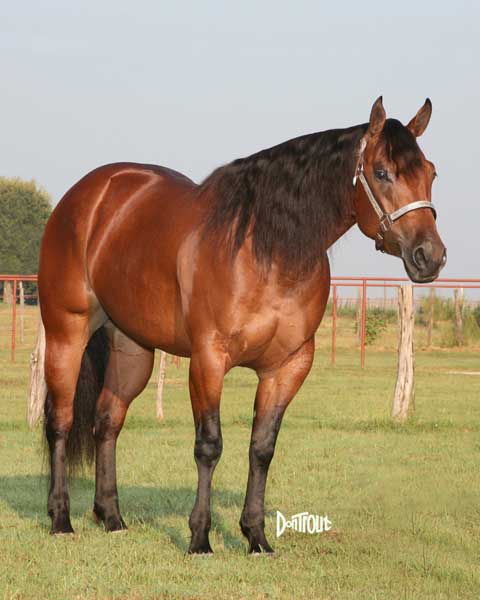 Circle Star Land & Cattle Co.
Circle Star Ranch
Pontotoc, TX 76869
Tel: 325.251.6688 - Toll Free: 866.297.2752 - Cell: 325.320.3250 - Fax: 817.887.1215
Email: ranchmanager@circlestarranch.com
Home - Philosophy - Stallions - Prospects - News - Gallery - Horses For Sale
© circlestarranch.com , Website designed by Jessica Mather Marketing